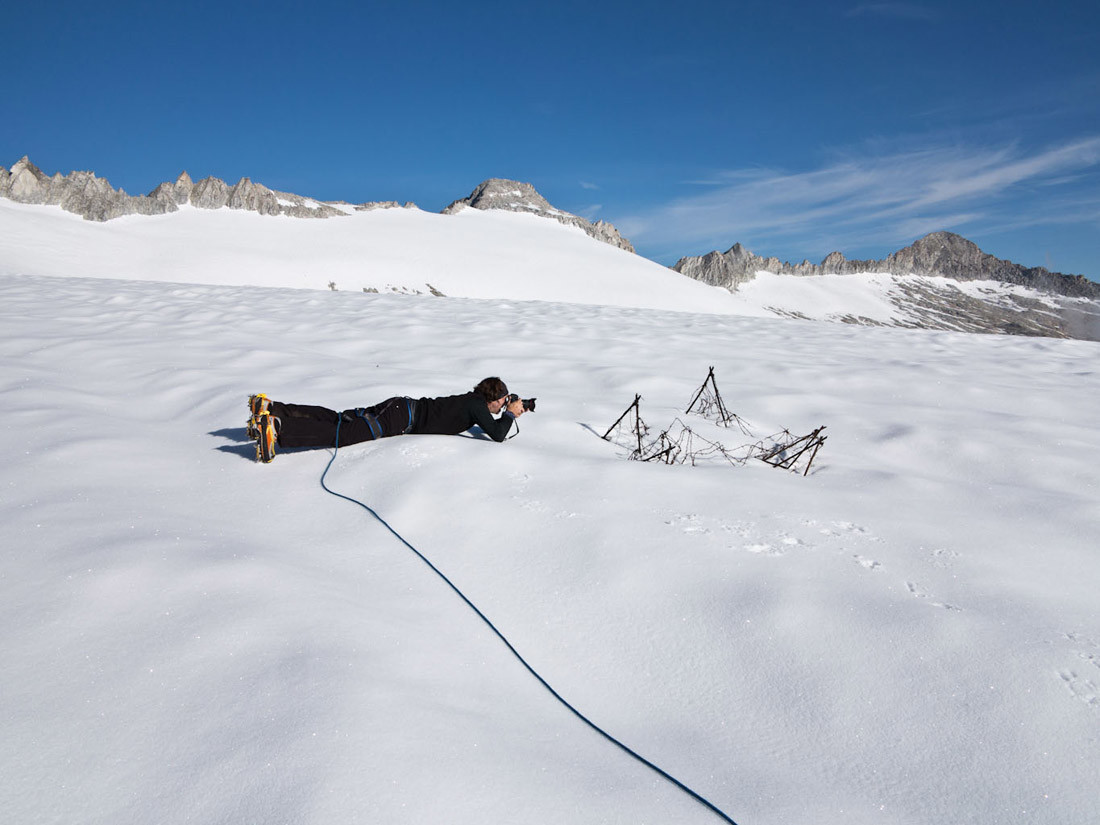 I'm not a climber! Non sono un alpinista! (004)
Sono un fotografo, non sono un alpinista! Per fare fotografie si possono anche scalare montagne, e così per realizzare il reportage sulla Guerra Bianca mi sono spinto fino a quote alte, significative, sopra i 3000 m., in ambienti impegnativi come i ghiacciai. La fotografia è da sempre per me uno stimolo eccezionale per affrontare nuove sfide e avventure, ed è la ragione che mi spinge a scoprire sempre nuovi orizzonti personali, geografici e culturali. Così è stato per la Guerra Bianca, e senza retorica vorrei che si guardasse a queste esplorazioni fotografiche oltre che come a una riscoperta di aspetti e luoghi dimenticati della nostra storia passata, anche come a una sorta di pellegrinaggio in montagna, per non dimenticare eventi tragici dell'umanità.
I'm a photographer not a climber! However, it is sometimes necessary to climb mountains if you want to take pictures. I therefore had to push myself up to altitudes above 3000 m., across formidable glaciers, in order to carry out the reportage on the White War. Photography always stimulates me to meet new challenges and start new adventures, and it pushes me to broaden my personal, geographical and cultural horizons. This was the case with the White War, and I truly believe these photographic explorations represent both the rediscovery of forgotten aspects and places of our past history, and a pilgrimage across the mountains, not to forget such tragic events of humanity.