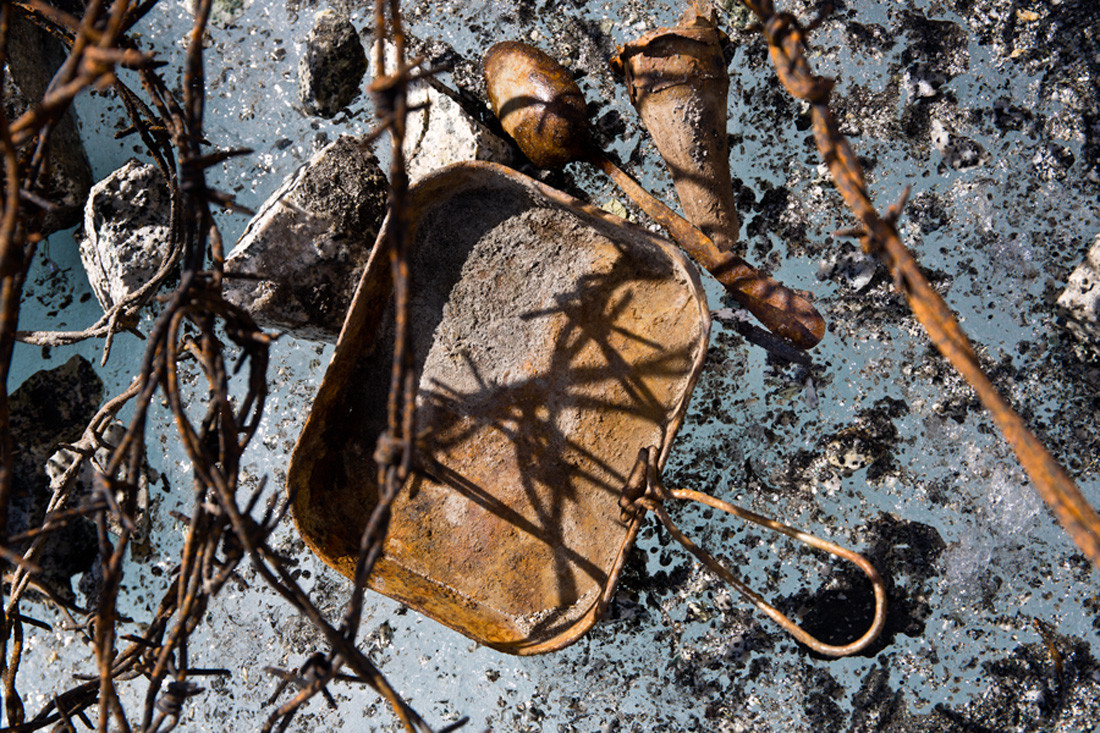 Non solo ruderi – Not only ruins (006)
Non solo ruderi di guerra, muretti e opere in pietra, ma anche oggetti personali appartenuti ai soldati. Questi sono i ritrovamenti più emozionanti che maggiormente trasmettono il senso intimo di una vita, di una presenza, come nel caso dei guanti da cecchino ritrovati sul Gabbiolo o dello zoccolo affiorato alle Lobbie Alte, o ancora delle posate e lattine nel ghiaccio della Vedretta di Lares.
Not only war ruins, stone walls and stone works, but also the soldiers' personal possessions. Those are the most moving findings, conveying a more intimate sense of life, the touch of a presence, as in the case of the sniper gloves found on Gabbiolo or the wooden shoe surfaced at Lobbie Alte, or even the cutlery and cans buried in the ice of the Vedretta di Lares.