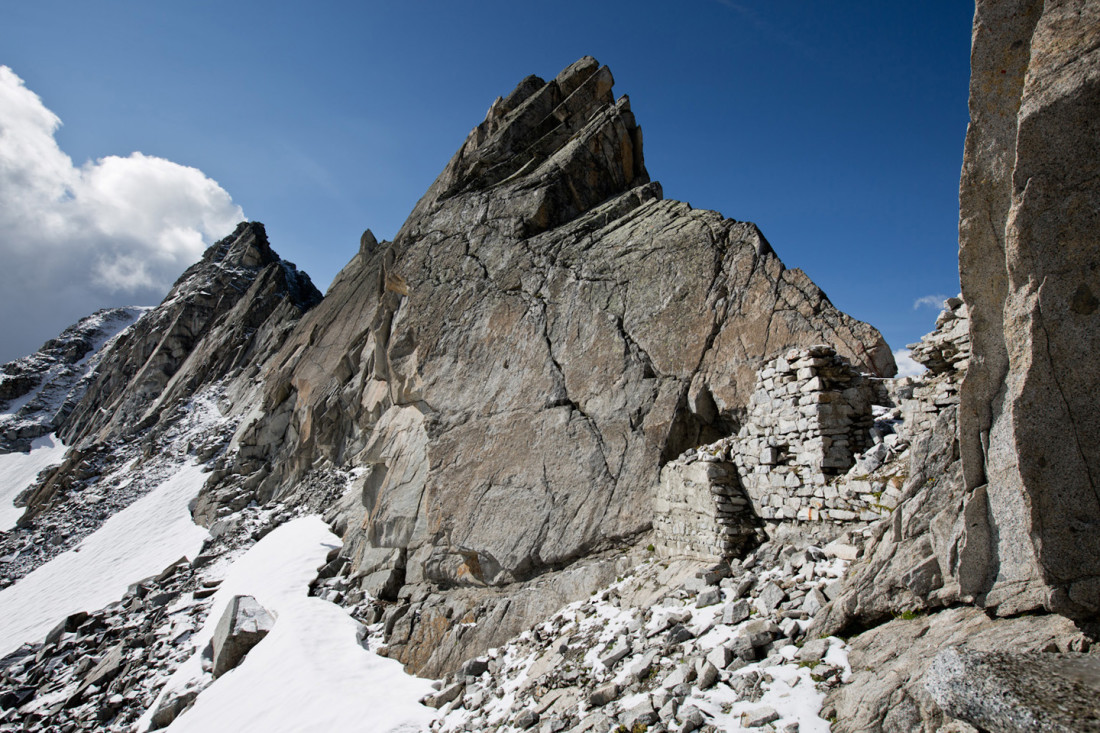 Sacred sites – Luoghi sacri (005)
In un post precedente parlavo del senso del sacro, e spesso, trovandomi di fronte a siti militari in alta montagna costruiti con muretti di pietre a secco, ho immaginato una sorta di Machu Picchu o di Choquequirao europea. Là sulle Ande erano i siti «sacri» degli Incas, qui tra i ghiacciai del fronte più alto mai raggiunto da una guerra in Europa, sono le opere di quell'enorme fenomeno di urbanizzazione delle montagne messo in atto dagli eserciti contendenti. La montagna, terreno fino ad allora incontaminato e terra di conquista solo per alpinisti provetti, fu violata dopo il 1915 dalle azioni di guerra e «abitata» per 4 anni da migliaia di soldati. Trincee, grotte, fortini, osservatori e alloggiamenti sono le prove ancora oggi di questi passaggi umani, per il senso del sacro inteso come sacrificio queste montagne costituiscono un importante patrimonio della memoria.
In a previous post I wrote about the sense of the sacred, and the high mountain military sites, built with dry stone walls, made me think of a kind of European Machu Picchu or Choquequirao. On the Andes we find the "sacred sites" of the Incas, here, among the glaciers of the highest war front in Europe, we come upon the works of a huge mountaintop urbanization put in place by contending armies. The mountains, hitherto untouched, conquered only by experienced climbers, were violated after 1915 by acts of war and "inhabited" for 4 years by thousands of soldiers. Trenches, caves, forts, observarvation posts and barracks are the present evidence of human passage, and the sacrifice of so many young lives turn these mountains into a dramatic and almost sacred heritage of memory.