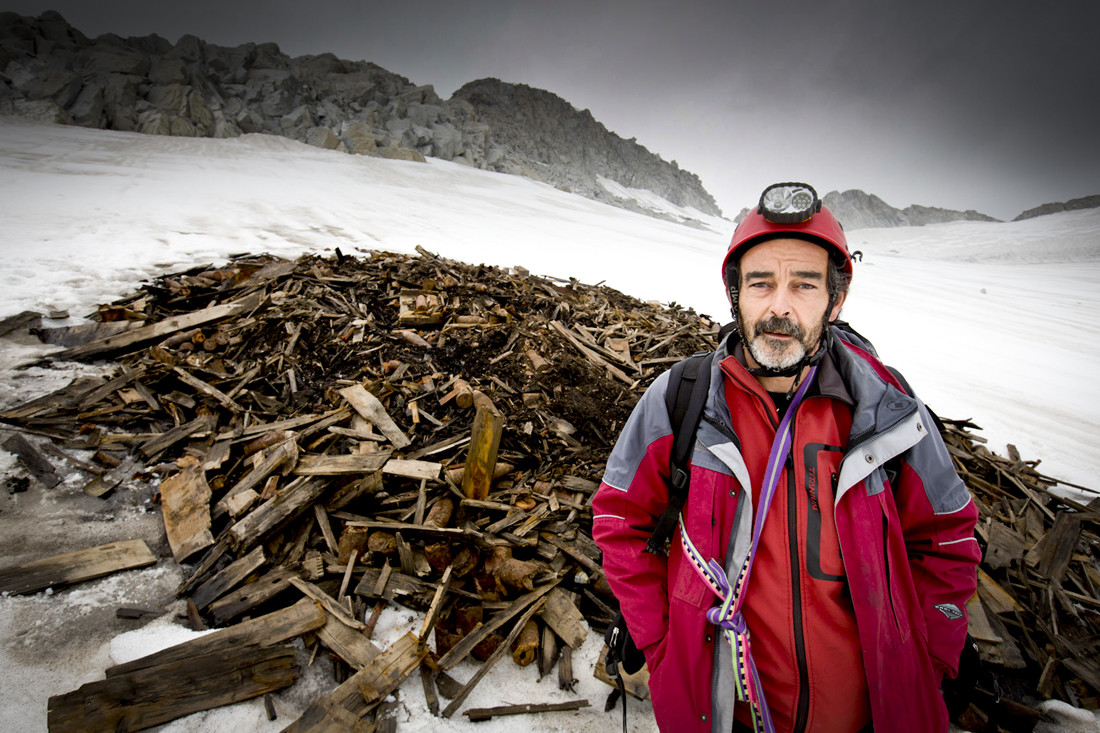 THE GUIDE – la guida (003)
Il progetto Guerra Bianca nasce dall'incontro che ho avuto con Marco Gramola, trentino, responsabile della Commissione Storica della SAT (Società degli Alpinisti Tridendini). La profonda conoscenza che Marco ha della montagna, sia dal punto di vista geografico che storico, legata cioè alle vicende della Grande Guerra in alta quota, è stata sicuramente la chiave di volta per la riuscita dell'intero progetto. Con grande passione, Marco ha dedicato una vita intera alle montagne del Trentino-Alto Adige e allo studio dei fatti della Grande Guerra in alta quota e con la stessa dedizione ha guidato le nostre esplorazioni sui ghiacciai dall'Ortles al Cevedale, dall'Adamello alla Presanella e alla Marmolada. Per l'impegno profuso e l'entusiasmo messo in campo nelle nostre tre estati di lavoro, mi è capitato di pensare che fosse lui ad aver scelto me e non viceversa.
I started conceiving The White War project when I first met Marco Gramola, supervisor of the Historical Commission of the SAT (Society of Mountaineers Tridendini). Marco's deep knowledge of the mountains, both from the geographical and the historical point of view, has surely been the keystone for the success of the entire project. Marco passionately devoted a lifetime to the mountains of Trentino-Alto Adige and to the study of the White War events, and with the same dedication has guided our exploration of the glaciers from Ortles to Cevedale, from Adamello to Presanella and Marmolada. The effort and enthusiasm he put into our mission, during three whole working summers, has often made me think that he had chosen me, and not the opposite.