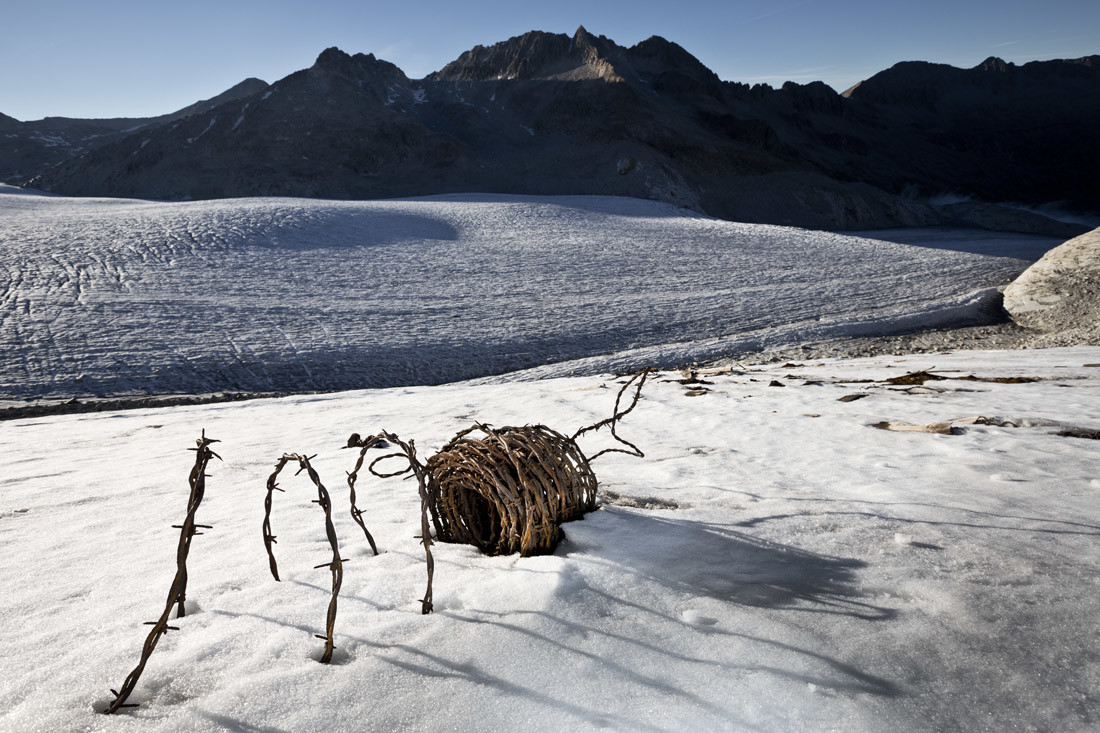 wire fences – reticolati (002)
La Guerra Bianca è stata una guerra dentro la guerra. In alta montagna filo spinato, pali, fortificazioni, esplosivi, baracche in legno emergono ancora oggi dai ghiacci e dalla neve come se fossero relitti in fondo ad un oceano della memoria. Imbattersi lassù anche nel più insignificante oggetto appartenuto alle vicende della prima guerra mondiale è un'esperienza indimenticabile. Ogni cosa lassù è dove è stata abbandonata dagli uomini cento anni fa, custodita dalla natura e restituita dal ghiaccio. Tutto è inverosimile, al limite dello straordinario, le montagne stesse sono sacre perchè custodiscono ruderi e reperti come monumenti contro l'odio e la follia umana.
The White War was a war within the war. In high mountains barbed wire, poles, fortifications, explosive, wooden shacks still emerge from the ice and snow at high altitude as if they were wrecks on the bottom of the ocean of memory. Bumping into even the most insignificant object belonging to the events of World War I is an unforgettable experience. Everything up there lies where it was abandoned by men a hundred years ago, preserved by nature and now brought back to us by the melting ice. Everything looks unlikely, surprising, the mountains are sacred because they enshrine relics and artifacts testifying against hatred and human folly.